| | |
| --- | --- |
| | This article is a stub. You can help Raiden Wiki by expanding this page and giving a better description and more information. Remove this template from this article once more information, detail, and description have been added. |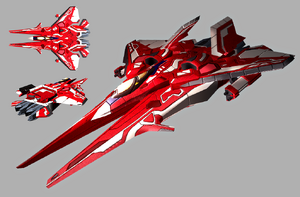 The FT-00002C Spirit of Dragon is one of the playable aircrafts in Raiden V. It's origin place is at the United States of America, while it's main operator is the US Air Force/Navy. Compared to the other two planes, it is like a tank; slow, yet powerful. This is the only plane that serves two forces in the United States of America.
The Spirit Of Dragon resembles the Vic Viper ship from Konami's Gradius series.
Fighters
Interstellar Fighters
Raiden Supersonic Attack Fighter, Raiden mk-II, Raiden mk-IIβ, Judge Spear, Blue Javelin, Dark Sword, Fighting Thunder ME-02, Fighting Thunder ME-02β, Azuma, Spirit of Dragon, Moulin Rouge
Generation 1 Classic Fighters
Aegis, Beast Arrow, Devastator, Chaser, Endeavor
Generation 2 Classic Fighters
Aegis IV, Chaser 2000, Beast Wing, Death Header, Flying Ray, Eraser, Griffin, Aegis II-c
Experimental Fighters
Hell Diver, Ixion
Living creatures
Miclus, Fairy
Other
Slave